Digitize | Visualize | Synchronize
A cloud-based platform for digitally connected,
real-time supply chain visibility and management
With Activ Technologies,
ActiVate® Your Digital Supply Chain Platform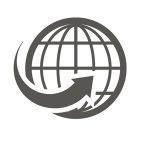 Integrate with Ease
Are you drowning in data? Do you need real-time integration with trading partners? Our rapid connectivity eliminates internal and external data silos creating a single system of record for orders, customers, facilities, inventory, shipments, financials and more.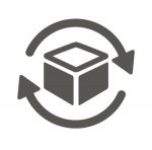 Gain Visibility
Do you have real-time visibility of supplier schedules, forecasts, inventory, capacity, orders, shipments and transportation? Our cloud-based, digital supply chain platform facilitates rapid identification of events and exceptions with real-time alerts tailored to each user. The result—a visible supply chain.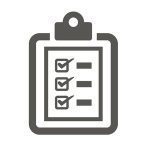 Synchronize and Manage
Struggling to get control of orders and schedules from multiple sites and systems? We synchronize supply chain processes from beginning to end—and you benefit from smoother supply chain execution.
Empowering Digital Supply Chains
"Working with Activ enables more timely collaboration with our customers, allowing us to better allocate inventory and provide more responsive customer service."
Fortune 500 chemicals company
VP of Supply Chain
"ActiVate enables improved demand management and supplier visibility for all parties at a granular level on production execution, manufacturing schedules and fulfillment capabilities."
Supply Chain Insights
Lora Cecere
"Using the technology provided by Activ has completely streamlined our receiving operations."
Aerojet Rocketdyne
Jim Schmidt
"Efficiency, responsiveness, and reliability have always been our goals and with ActiVate, we are well on the way to exceeding those goals."
Fortune 500 Manufacturer
VP, Materials Management
"We have been quite impressed by Activ Technologies' cloud-based platform for digitally connected, real-time supply chain management, ActiVate. The platform delivers the capability to connect different participants of a supply chain, offering greater visibility into the complex network of customers and suppliers."
CIO REVIEW
Justin Smith
Want to see real-time supply chain management in action?