Greater Traceability and Transparency
Automate processes, secure information exchange and lower costs using Blockchain.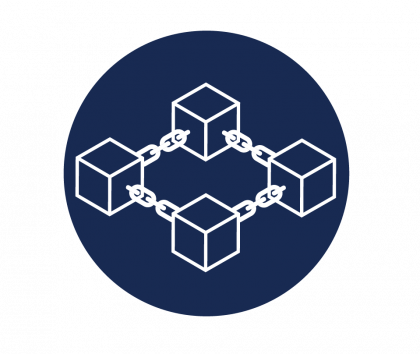 With its ability to publicly or privately validate, record, and distribute transactions in encrypted ledgers, our Blockchain technology provides the platform for a more efficient, predictable and secure exchange of supply chain information.
ActiVate's Blockchain streamlines supply chain activities such as:
Recording the quantity and transfer of assets—like pallets, trailers, and containers—as they move around the globe
Tracking purchase orders, change orders, receipts, shipment notifications, and more
Linking physical goods to serial numbers, bar codes, and digital tags like RFID
Sharing information about manufacturing process, assembly, delivery, and maintenance of products with suppliers and vendors
With our Blockchain, you benefit from a shared ledger that's updated and validated instantaneously by each network participant. The results are:
Greater collaboration, streamlined inventory management, improved asset utilization
Complete traceability, ensured data integrity, improved data management
Enhanced transparency by documenting an item's journey and touchpoints across the supply chain
Unlimited scalability for any number of participants, accessing from countless touchpoints
Tighter security via a shared, indelible ledger with codified rules to reduce the need for audits
Want to see real-time supply chain management in action?
Empowering Digital Supply Chains