The Hitchhiker's Guide to Supply Chain Visibility
May 2020  |  Jaymie Forrest  |  James Cooke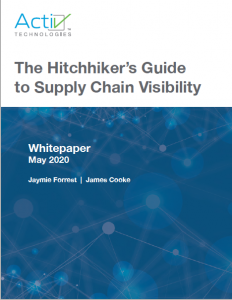 The Covid-19 Pandemic serves as a painful reminder of the necessity of having real-time supply chain visibility as a requirement for supply chain management today. 
What are the obstacles? What is the solution for achieving supply chain visibility? Read the whitepaper to gain insight in how to respond quickly to unfolding world or marketplace events and take actions in coordination to ensure supply chain performance.
Want to see digital transformation in action?
Empowering Digital Supply Chains